Recommended
15 messages found
The prayer that saves
Donna Schambach
|
00:32:02
Prayer is the doorway to power in our lives and communities. The more we pray, the more power and authority is released from our spirit man. The Bible says that prayer begins with the acknowledgment that we have wronged God and that we need God. Prayer demonstrates personal humility and begins with our repenting of our sins. Every part of us can be changed, but it all begins in the humility of prayer.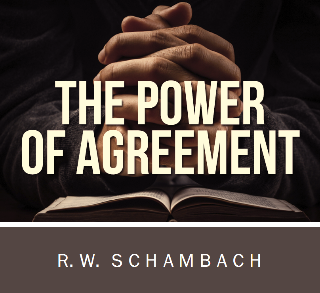 The power of agreement
R.W. Schambach
|
00:40:47
The Bible says in Matthew 18:19: "That if two of you shall agree on earth as touching any thing that they shall ask, it shall be done..". Let this message stir up your faith, so you can vocalize that what you want from God and have the desire of your heart.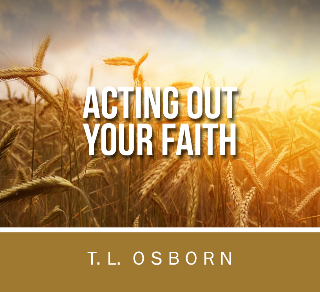 Acting out your faith
What is the key of faith? The Bible tells us that faith without action is dead. Faith is expecting God to do what He said in His Word He would do. Is it strange to expect an answer when we pray? God wants to answer your prayer, but then we must believe God, because God rewards those who seek Him with their whole heart.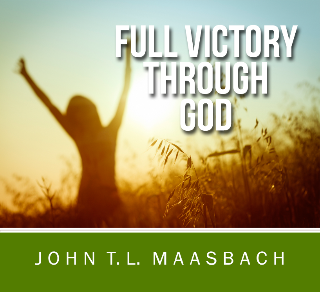 Full victory trough God
John T.L. Maasbach
|
00:25:16
God wants us to have victory in every area of our life. We don't always realize what God has placed in our hands and it depends on our choices if we will have victory or defeat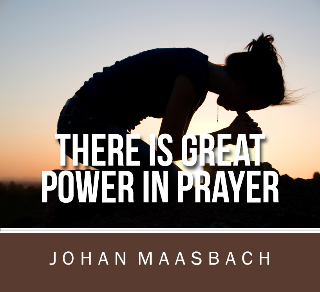 There is great power in prayer
Johan Maasbach
|
00:14:29
Blind Bartimeus cried out to Jesus and Jesus healed his eyes. His sick body was healed, because of faith. What is your need today? What are you longing for? Do you believe that Jesus wants to be your Healer? We need faith in order to receive from God.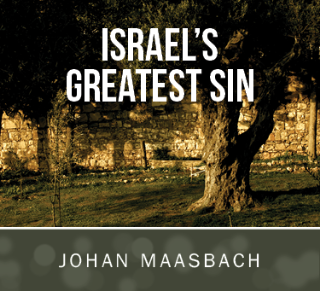 Israels greatest sin
Johan Maasbach
|
00:22:28
Israel did not enter the Promised Land the first time, because of their unbelief. The main cause of unbelief is fear. Don't fall in the same sin. Let faith take the place of fear. Believe God for a miracle today.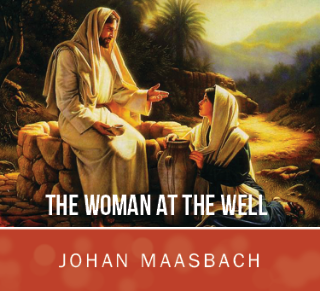 The woman at the well
Johan Maasbach
|
00:12:18
In John 4, we read about a women that met Jesus at a well. This encounter would change her life forever. Listen to this message of deliverance, hope, love and forgiveness.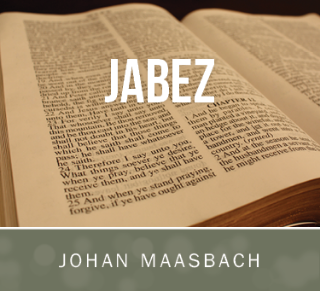 Jabez
Johan Maasbach
|
00:11:12
Jabez prayed a short prayer: 'Lord, bless me.' The Lord heard his prayer and blessed him abundantly. If God did it for Jabez, He will do it for you. Trust His Word, call upon His name and He will hear your prayer.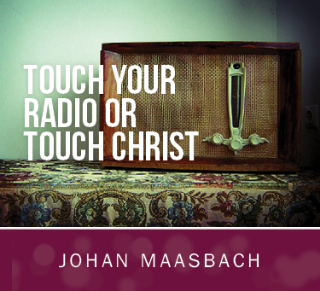 Touch your radio or touch Christ
Johan Maasbach
|
00:13:10
If you believe what God says, then you have positive faith. Positive faith in His positive Word gives positive results. Have faith in God, because with God nothing is impossible.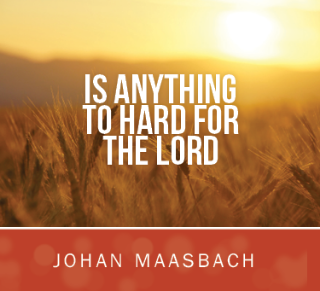 Is anything too hard for the Lord?
Johan Maasbach
|
00:15:44
In Genesis 18 the Lord says to Abraham: Is anything to hard for the Lord? If you don't have hope. If you don't see a way out . With God there's always hope, because with God nothing is impossible. Have faith for a miracle today.
Back to Messages
Recommended:
The prayer that saves
Donna Schambach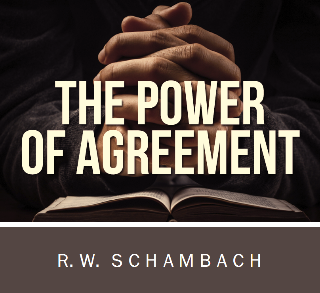 The power of agreement
R.W. Schambach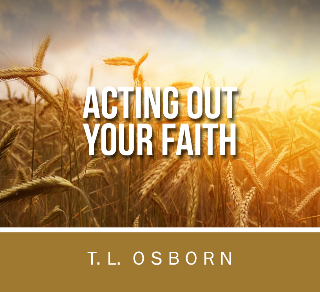 Acting out your faith
T.L. Osborn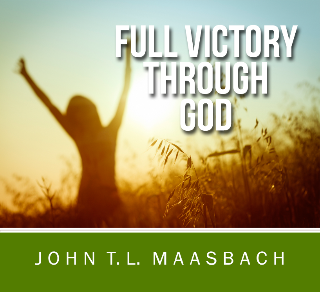 Full victory trough God
John T.L. Maasbach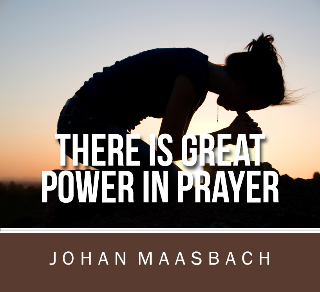 There is great power in prayer
Johan Maasbach
No items
View more